Fit For Nuclear (F4N) is a unique service to help UK manufacturing companies get ready to bid for work in the nuclear supply chain.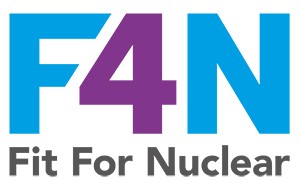 F4N lets companies measure their operations against the standards required to supply the nuclear industry – in new build, operations and decommissioning – and take the necessary steps to close any gaps.
F4N has been developed by the Nuclear AMRC with the support of its top tier partners, including nuclear new build developers and the Nuclear Decommissioning Authority. These industry leaders are using F4N to identify potential companies for their own supply chains.
We continue to work with stakeholders to further develop the F4N programme and provide additional support to UK manufacturers.
Who can become F4N?
F4N covers companies which can supply mechanical engineering, control and instrumentation, electricals, and other manufactured components for nuclear plant construction and operation, as well as the specialised requirements of decommissioning.
Participating companies range from contract manufacturers with no nuclear experience aiming to take a first step into the sector, to established suppliers wanting to benchmark their position and drive business excellence.
F4N is designed for businesses with 10 or more employees or with a turnover of £1.6 million and upwards, as the principles of the programme are more difficult to apply to microenterprises.  Microenterprises with the potential to offer a niche product or service to the civil nuclear sector should still get in touch to discuss how F4N can help.
If you have any questions about the F4N programme or would like an informal discussion about whether it is right for your business, contact the team at f4n@namrc.co.uk.
To start your F4N journey, go to: f4n.namrc.co.uk
Impact
More than 1,000 companies have now completed the online F4N assessment, with most receiving ongoing support and development from our team of industrial advisors. Around 100 are currently granted F4N after putting their action plan into practice – see our directory of F4N companies for details and case studies, or F4N Connect for a fully searchable database of nuclear-ready suppliers.

To the end of August 2023, participating companies have reported that the F4N programme has helped them win more than £2 billion worth of new contracts in nuclear and other sectors, creating or safeguarding 2,824 jobs, and leveraging £41.9 million additional private investment.
Fit For other sectors
We are working with partners to take the Fit For model of supply chain development into other growing low-carbon sectors.
In partnership with the Offshore Renewable Energy Catapult, we manage Fit For Offshore Renewables (F4OR) to help UK manufacturers enter the growing market for offshore wind power. More than 50 manufacturers have been granted F4OR in a series of regional and national programmes.
We have also developed a new Fit For Hydrogen (F4H2) and Fit For Carbon Capture, Usage and Storage (F4CCUS) programme, with a pilot supported by the Zero Carbon Humber Partnership launched in late 2022.
We can work with industry support organisations, programme partnerships and OEMs to develop and provide a Fit For style supply chain development programme to meet your sector requirements.