TSP Engineering has won a £30 million contract to manufacture nuclear waste containers for Sellafield Ltd.
The West Cumbrian company will produce 50-tonne lead-lined containers for the transfer of nuclear waste from the legacy Magnox Swarf Storage Silo to new storage facilities on the Sellafield site.
The work is expected to run over several years, and to create or sustain approximately 200 jobs at TSP Engineering. Alongside other recent orders, the work will bring the firm's workforce to more than 250 people.
"This is great news for TSP Engineering, our workforce, supply chain and the local economy," says John Coughlan, chief executive officer of TSP Engineering. "Sellafield placing this order highlights the confidence our nuclear customers have in our proven ability to deliver the most technical and complex solutions within budget and programme plan.
"It is a significant step towards our ambition to further grow in the nuclear industry and highlights the calibre and skill of our award-winning workforce."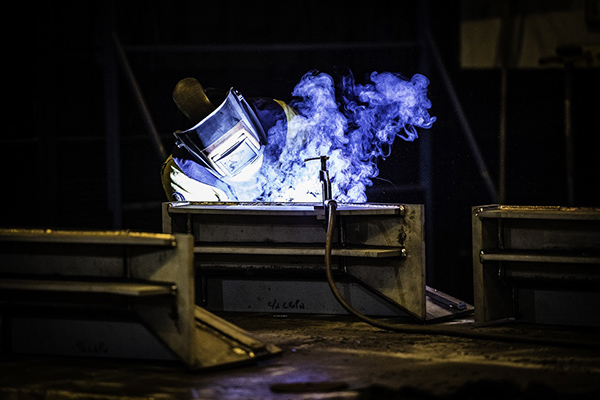 TSP Engineering is a tier one member of the Nuclear AMRC, and is currently collaborating with the centre on a new project funded by the Nuclear Innovation Programme to improve the safety and performance of weld radiography. TSP has also worked with the centre through the Fit For Nuclear and Civil Nuclear Sharing in Growth supplier development programmes.
The company has a long history of manufacturing high-integrity products for Sellafield, previously completing one new and nine refurbished packages for the Magnox Swarf Storage Silo. The new contract will complete the fleet of packages needed to empty the silo, which is one of the NDA's highest priority programmes.
"I was delighted to see a local business win this contract, which will lead to job creation and opportunities for West Cumbria," says Martin Chown, chief executive officer of Sellafield Ltd. "TSP Engineering is a world-class company. Its success in winning this contract proves our nuclear supply chain can compete with the best in the world."