The UK government is investing up to £15 million in research, development and knowledge transfer to stimulate innovation and support growth in the civil nuclear power sector.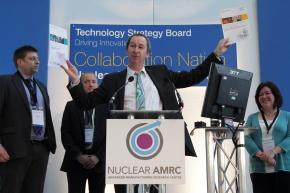 The investment was announced by the Technology Strategy Board during their Collaboration Nation: Nuclear R&D event at the Nuclear AMRC in Rotherham.
The programme is backed by the Department of Energy and Climate Change, the Nuclear Decommissioning Authority and the Engineering and Physical Sciences Research Council. It will fund feasibility projects, collaborative research and development and knowledge transfer partnerships that stimulate innovation and strengthen the UK supply chain.
Iain Gray, chief executive of the Technology Strategy Board, said: "Innovation is key if UK businesses are to take advantage of likely future global market  opportunities in civil nuclear engineering and its associated technologies.  As part of a strong, sustainable supply chain, we see innovation, combined with the development and transfer of skills, as vital ingredients to success."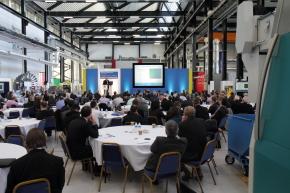 The programme includes up to £12 million for business-led collaborative R&D projects. Qualifying projects will generally have a value of between £500,000 and £2 million, with up to half of the investment coming from the public funding, and last two to three years.
A further £2 million will be invested in feasibility studies lasting 6-12 months. Qualifying projects must be led by an SME, and will attract up to £75,000 grant funding.
Applicants will have to show how they will help strengthen the UK supply chain whilst contributing to the high-level, long-term challenge of developing cost-effective and safe solutions with high reliability and durability in the nuclear sector. They must also take account of the key issues of regulation, health and safety and non-proliferation. For more information, see the Developing the civil nuclear power supply chain competition call.
The feasibility and collaborative R&D competitions open on 2 July 2012 and the deadline for registration is 29 August 2012.  The deadline for submitting feasibility applications and expressions of interest in collaborative R&D is 5 September 2012.
Another £1 million will support Knowledge Transfer Partnerships (KTPs), which will focus on the transfer of knowledge and skills into industry from academia. The KTP call also opens on 2 July 2012 and applications must be submitted by 4 October 2012.
Further information from the Technology Strategy Board: