Nuclear engineering group Nuvia has been given the highest award from the Royal Society for the Prevention of Accidents (Rospa) in recognition of its commitment to health and safety management and continuous improvement.
Nuvia, a tier one member of the Nuclear AMRC, won the 2019 Sir George Earle Trophy – the premier performance award for occupational health and safety – as well as the Engineering Services Sector Award for the fifth time.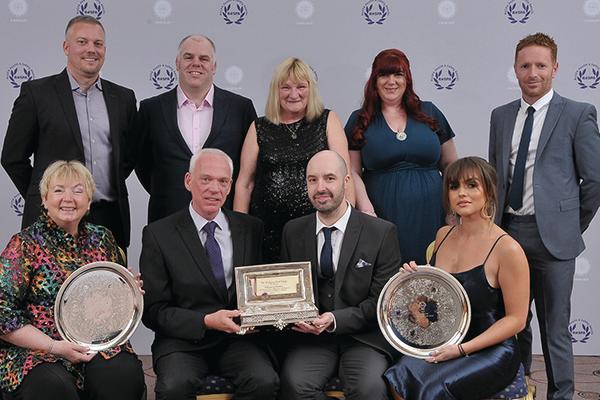 The judges praised Nuvia's approach to innovation, and noted its strong focus on consultation and engagement with the workforce as being key to achieving positive outcomes. The firm's commitment to succession planning and the future of the profession was also identified as outstanding by the judges, who also recognised Nuvia's investment in STEM ambassadors in schools and the exemplary opportunities given to apprentices and new recruits for their personal and professional development.
"This award is for everyone at Nuvia: our staff, our contractors and our supply chain," said Nuvia CEO, Keith Collett. "It shows that the actions and attitudes of all our people towards safety, health and environment have created the kind of culture we first talked about a decade ago. It shows that our focus on workforce involvement, developing talent from within and an effective leadership have given the results we hoped for.
"This is an important milestone on our journey but it doesn't mean we've reached the end of that road – if anything, it means we have to be at the top of our game all the time now as we will have to constantly prove we are worthy of this great award."
Nuvia is the nuclear division of Soletanche Freyssinet, a world leader in specialised civil and geotechnical engineering, and a wholly-owned subsidiary of construction group Vinci.