Horizon Nuclear Power and Hitachi have signed a new agreement with the UK government to promote external financing for their proposed new power station at Wylfa, Anglesey.
Horizon has also appointed three UK-based companies to provide initial engineering and technical services for Wylfa Newydd.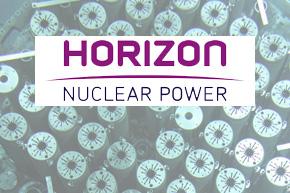 The financing agreement was signed at the launch of the government's new infrastructure plan, which details over £375 billion worth of planned public and private sector infrastructure investment.
The government will work with Hitachi and Horizon to agree an in-principle guarantee by the end of 2016 to support the financing of a new nuclear plant at Wylfa, subject to due diligence and ministerial approval. The infrastructure plan identifies Wylfa Newydd and EDF Energy's proposed Hinkley Point C as the new build projects which are most advanced and which have the ability to set the path for other projects in the government's civil nuclear strategy.
"This is excellent news and another step forward for Wylfa Newydd," said Alan Raymant, chief operating officer at Horizon. "It will build confidence amongst our supply chain, future workforce, local communities and, importantly, potential investors."
Horizon also announced that it has signed strategic contracts with Amec, Atkins and Cavendish Nuclear (part of Babcock International). The three companies and their UK supply chains will work with Horizon for the next three years on consultancy and technical design.
"These contracts underline our aspiration to become a leading new nuclear utility company and demonstrate real momentum," Raymant commented. "Working with our new framework suppliers and their supply chains, I'm confident we will continue to progress our detailed plans as we prepare for our first formal public consultation next year. The signing of these contracts also highlights our commitment to working with UK suppliers where possible."
Horizon and Hitachi are aiming to start construction of Wylfa Newydd in 2018. Hitachi acquired Horizon in 2012, and intends to build two or three of its Advanced Boiling Water Reactors at Wylfa and at Oldbury, Gloucestershire.