Sheffield Forgemasters is set to become one of the few UK companies able to fabricate safety-critical cast components for nuclear power stations, after passing a final audit for ASME NPT (nuclear partials) status.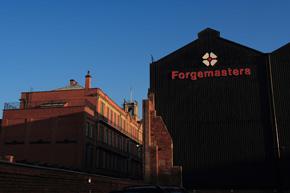 As a result of the audit, Sheffield Forgemasters will receive an accreditation certificate which will allow it to take on a whole new strand of civil nuclear manufacture, complementing its status as an ASME-certified nuclear materials organisation. Forgemasters is an established supplier of civil nuclear castings and forgings, and a founding member of the Nuclear AMRC.
Forgemasters' NPT status will allow the company to weld-fabricate the components it currently supplies – a part of the nuclear assembly process that few organisations can undertake, and one with significant challenges posed by weld-joining different materials.
The ASME code is the most comprehensive series of guidelines for civil nuclear manufacture in the world and all other codes, including the French RCC-M code, operate to similar compliance requirements. Forgemasters has held its Nuclear Materials Organisation status since 1992.
Group quality director David Street said: "Forgemasters currently enjoys ASME status as a materials organisation, an accreditation for which we have had to pass a similar audit and a full quality systems survey every three years, working closely with the Hartford Steam Boiler Company to reach the audit stage.
"The audit to gain NPT status is a significant landmark for the company, which is the culmination of several years of work to establish enhanced requirements and disciplines embracing all our processes, employees and sub suppliers. This is to ensure we meet the exacting construction requirements of the ASME code, which are some of the most stringent demands in modern engineering."
Once Forgemasters secures NPT accreditation, it will sit with one of its key customers, Rolls-Royce, as one of the only UK companies qualified for main component fabrication within the heart of a civil nuclear power plant.
Street added: "The programme to retain our existing accreditation and to gain the higher NPT accreditation has required an investment of approximately £140,000, but the new accreditation will undoubtedly create new revenue streams as we start to tap into nuclear assembly work for a global client base.
"The implications of the ASME codes are vast for any company wishing to enter the UK civil nuclear supply chain with precise requirements which need comprehensive understanding to ensure compliance and avoid code violation. Businesses will need to understand how to engage with this process and at the moment, very few UK companies do."
SFIL has an unparalleled understanding of the ASME code within the UK and, as a tier one member of the Nuclear AMRC, is poised to play a crucial part in establishing quality assurance requirements for businesses aiming to enter the UK civil nuclear supply chain.
"The code is an absolute requirement with no scope for concessions," Street said. "Manufacture must be ASME code compliant to avoid non-acceptance and rejection. That's where our involvement with the Nuclear AMRC should enable our expertise in this field to reach a much broader market."
SFIL will now continue its work on manufacturing major nuclear island forging components for the UK's nuclear submarine programme, as well as civil nuclear projects worldwide.