Companies across the UK can now apply to join the Fit 4 Offshore Renewables (F4OR) programme to assess and enhance their readiness to supply the fast-growing offshore wind sector.
The first national F4OR programme is delivered by the Offshore Renewable Energy Catapult and funded by the Offshore Wind Growth Partnership (OWGP), with support from the Nuclear AMRC and business consultancy Opergy.
It will support 14 companies from across the UK through a rigorous 12-18 month programme focusing on improving business operations and sector competence.
The Nuclear AMRC has previously worked with ORE Catapult and regional partners to pilot and roll out F4OR in key regions including North-East Scotland and East Anglia. More than 70 companies have enrolled, with around 20 already granted F4OR status.
"Seeing our successful regional programme being launched on a national scale is just what is needed to open the doors to any promising business from across the country," says Andrew Stormonth-Darling, F4OR programme manager for ORE Catapult. "Our regional initiatives have been heavily oversubscribed, so by working with the OWGP it now means we can tap into talent, wherever it emerges. This allows us to focus on supporting the entry and growth of the most committed businesses with the most in-demand products and services."
Companies progressing through the F4OR programme typically see an increase in turnover of almost 23 per cent, and job creation up 13 per cent. Based on the proven Fit For Nuclear programme, F4OR aims to develop an increasingly competent, capable and competitive UK offshore renewable energy supply chain.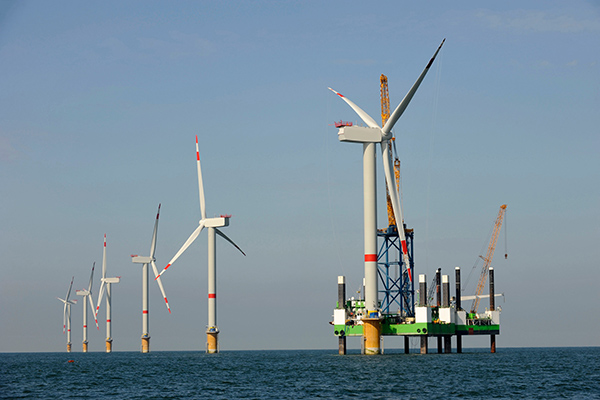 The national F4OR programme sits alongside a suite of other business transformation programmes developed and delivered by OWGP and partner organisations, including the Wind Expert Support Toolkit, a foundation engagement activity, and the advanced Sharing in Growth Offshore Wind Programme.
"This initiative is complementary to our existing programmes and ensures we can provide progressive support to companies as they grow and increase their capability delivering to the sector," says OWGP programme director Andrew Macdonald. "I'm looking forward to seeing the development of the selected companies and opportunities which arise for them on completion of the F4OR programme."
To find out more, visit OWGP business transformation programmes.