With government backing, compact nuclear power stations could help the UK meet its decarbonisation commitments and support economic growth. Nuclear AMRC communications manager Tim Chapman introduces the UK SMR.
A new kind of power station – designed, developed and built by a consortium of UK engineering companies and research institutions – could be producing reliable low-carbon power to the grid within a decade.
The UK SMR is a compact power station design, based on established pressurised water reactor (PWR) technology, and  generating a steady 440MW of electricity – enough to meet the current demands of a city the size of Leeds.
It's being developed by a consortium of engineering groups including Assystem, Atkins, BAM Nuttall, Jacobs, Laing O'Rourke and Rolls-Royce, with support from leading research institutions including the Nuclear AMRC, NNL and TWI.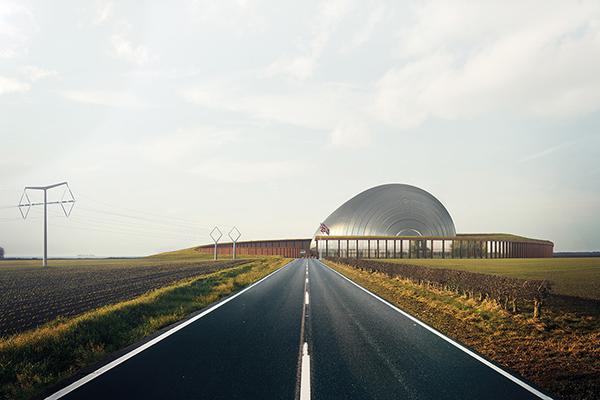 The UK SMR is designed to avoid the financing hurdles of large-scale infrastructure and power projects, and to reduce production costs by exploiting advanced manufacturing technologies.
The entire plant is being designed as a number of modular sub-assemblies which will be manufactured in factories then transported to site for rapid assembly inside a weatherproof canopy. That will cut costs and project risks by avoiding weather disruption, and also secure efficiency savings by using streamlined and standardised manufacturing processes for all its components.
The consortium aims to have its first power station in operation within 10 years of a first commercial order. That's a demanding schedule, considering the engineering and supply chain challenges of designing and producing a first-of-a-kind reactor, and the need to go through the UK's generic design assessment (GDA) and site approval process.
As well as providing firm low-carbon electricity, development of the UK SMR could also provide a major economic fillip to some of the UK's most economically depressed regions.
To start with, it's likely that any UK SMR will be built on a current nuclear licenced site, such as the former Magnox site at Trawsfynydd in North Wales or Moorside in Cumbria.
By 2050, a full UK programme of up to 16 of these power stations could create up to 40,000 jobs and £52 billion of value to the UK economy. Developing an SMR in the UK could also create an estimated £250 billion of exports – Rolls-Royce is already working with overseas utilities to explore deployment.
So far, development is supported by an initial £18 million match-funding from the UK government, with the consortium preparing the design to enter the GDA process, and making final decisions on which innovations to pursue.
For the next phase of development, the consortium is seeking match funding of around £200 million, to underpin full-scale development of the UK SMR programme, and trigger economic benefits across the UK through early investment in the supply chain.
Turning the UK SMR into commercial reality is undoubtedly a major challenge. With around 50 competing designs of small modular reactor in development around the world, the consortium will face global competition.
But the UK SMR is a truly national endeavour, with the potential to deliver significant economic and environmental benefits.
With the UK's net-zero commitments likely to require a quadrupling of low-carbon electricity generation by 2050, SMRs have a vital role to play in the energy mix. They are intended to complement the current generation of gigawatt-scale reactors, not be a substitute.
The UK SMR consortium is targeting a cost of £1.8 billion per 440MW power station by the time five have been built, with further savings possible.
That translates into a delivery price for baseload electricity of between £40–60/MWh, a similar price to offshore wind but without the additional large costs of energy storage or back-up generation required for intermittent renewables.
The long-awaited Energy White Paper is expected to set out the proposed role for SMRs. In the optimal net-zero scenario outlined by the Energy Systems Catapult in its Innovating to Net Zero report, a combination of SMRs and large reactors will produce half of all electricity for the UK.
Responding to the continuing climate crisis and reducing emissions to net zero will require a national and international effort on a similar scale to the Covid-19 response. The UK SMR is an achievable and affordable part of that effort.