At the start of the year, three teams of young nuclear professionals working at the Nuclear AMRC qualified in the first round of the Spark! Contest for disruptive ideas in low-carbon innovation.
The second round was originally planned to involve a two-day workshop in Paris, with the teams developing their ideas with the guidance of industry mentors. To ensure the safety of participants during the Covid-19 pandemic, the mentoring sessions instead moved online.
Beatriz Acevedo, an assistant research engineer at the Nuclear AMRC, discusses what her team has achieved so far.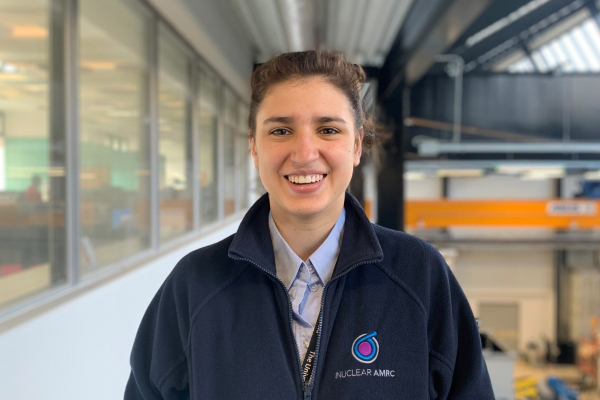 "The second phase of the competition has gone digital. This phase consists of developing the start-up ideas submitted into a business case detailing how to get your idea set up and going, with one-to-one virtual mentoring sessions with senior representatives of the low-carbon energy industry.
"Each team is meeting with two different mentors before submitting the business case. They will advise the teams on how best to develop their abstract idea into a detailed report, which not only spans the technology but also different areas of a business such as the route to market and finance.
"My group, with Philip Cradduck and Rebecca Lindsey-Halls, has now been part of both mentoring sessions. Our first session was an introductory discussion with Chris Moore, an independent business consultant. We discussed the structure of the business case and how to populate those sections with our low carbon start-up idea. Our mentor has helped a lot with how to structure the non-technical bits of the case and other insights such as how to make sure our last-mile delivery idea was feasible in both the UK and France. He also highlighted the sections that most groups fall short on in the contest that we need to focus on.
"Our second mentor – Craig Lucas, director of energy transformation at Mott MacDonald – was keen to help us explore the technical sections of the idea to make sure it was a concrete idea that would work. We discussed the logistics on electrifying last mile delivery using e-cargo bikes, and the considerations we would need to take into account such as the regulatory landscapes in France and the UK.
"Because of the mentoring sessions, our proposal has developed from an idea for a last-mile delivery partnership to a more in-depth business model covering the resources, management, financials and technology needed to bring it to life. So far, I have learnt a lot on the different elements to consider for a business proposal and how each one is just as important as the other. Previously, I have been involved with technical projects but this has broadened my understanding of what is required to run a business."