When Covid-19 struck, Fan Systems Group moved from making industrial ventilation systems to hospital beds. Managing director Martin Booth explains how his company's Fit For Nuclear journey helped them adapt to the challenges of the Covid-19 era.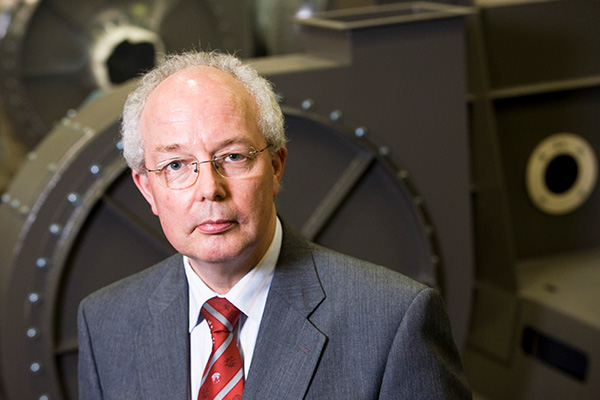 Fan Systems Group Ltd (FSG) has supplied the nuclear industry since 1950, with products in more than 60 stations worldwide including Chernobyl and Sellafield. It's part of the Halifax-based Witt UK Group, which I run independently from our international parent Witt and Sohn Group.
The UK group also includes Alldays Peacock, established in 1628 and the oldest manufacturing engineering company in Europe; smoke extraction specialist company PSB UK Ltd; and commissioning and servicing business Witt and Son Ltd. Group turnover is around £10–12 million with 80 employees.
We've been driving business improvements across the group since 2008 and, since embarking on Fit For Nuclear in 2014, our senior management team have adapted to working on the business rather than in the business. To do this, we needed to free up time from our work schedules to look at new ways of working.
Our employees have upskilled and can now multi-task. Machinists can fit and weld, fitters can do welding and electrical, fabricators now do fitting and servicing and commissioning.
Without these business improvements, the story I'm about to tell wouldn't have been possible.
In addition to my day job, for the past three years I have been chairman of Calderdale & Kirklees Manufacturing Alliance and the West Yorkshire Manufacturing Alliance, which are run by manufacturers for manufacturers, and promote best practice in methods and procedures. This includes factory visits, one of which in 2018 was to a company designing and manufacturing hospital beds.
In early 2020, our order visibility was already reduced from two years to 16 weeks due to Brexit. This was further reduced by Covid – daily orders and the large projects were being put back by three to nine months.
In March, I phoned around my business contacts and asked them if they were busy and could we help out? Within 14 days, we were making parts for beds and bedside cabinets.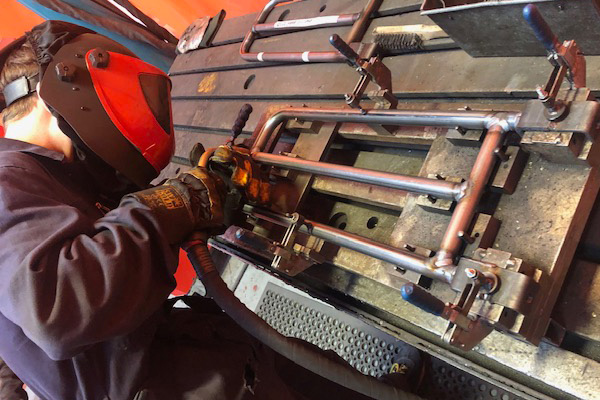 This led onto making the full beds, enabling us to cover the gap when engineering orders dried up for three months.
This was against a backdrop of other companies' supply chains collapsing due to the workforce putting pressure on senior management and owners to furlough them. We were able to get the raw materials in large quantities on a just-in-time basis, and our special finishing sub-contractor stayed open to ensure that we could meet delivery dates.
The change of focus had a great response from the team. To quote our operations manager, Daniel Brook: "I was a little surprised by the suggestion, but this instantly turned to pride which resonated throughout the team as we felt it would be great to do our bit for the NHS. And we do also love a challenge!
"My initial thoughts were how are we going to do this. We were completely out of our comfort zone, going from making high-end and high-quality bespoke engineering fans, weighing up to sixteen tons, to mass-produced components with extremely quick turnaround. The answer was KPI, multiskilling, flexible supply chain, and teamwork with a can-do attitude."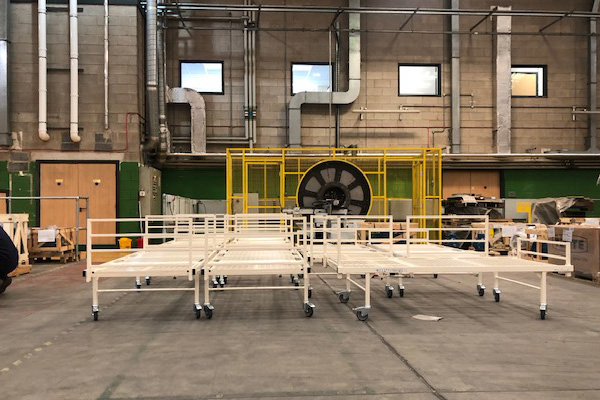 Refocusing our production on hospital beds had a number of positive outcomes for the business. It gave our staff critical worker status, allowing our engineers to stay away in safe accommodation while working on life-critical systems around the UK, and allowing our local workforce to continue working.
The change also helped the servicing and specialised construction side of the business, such as servicing industrial fans installed at hospitals and crematoriums across the UK. With hotels and restaurants closed, there would have been no facilities for our personnel if they had to stay away from home to carry out the work. With the help of Calderdale Council, we were able to obtain critical worker status which allowed them to access the facilities that were open and available for key workers.
I wasn't going to let a major pandemic ruin my business after 16 years of hard work. I am a great advocate of Fit For Nuclear, and always say that what's good for nuclear is good for the rest of my business. Without the business improvements supported by F4N, we would not have been able to adapt so quickly to this new way of working.