William Cook Cast Products, the UK's largest steel casting group, has joined the Nuclear AMRC to develop its capabilities for the nuclear sector and other low-carbon energy markets.
William Cook Cast Products supplies high-specification cast steel components to all segments of the energy sector – from offshore drilling, to renewable power generation, to nuclear waste storage – as well as for demanding markets such as rail and defence. Part of the William Cook Group, the company has been casting steel in Sheffield since 1883.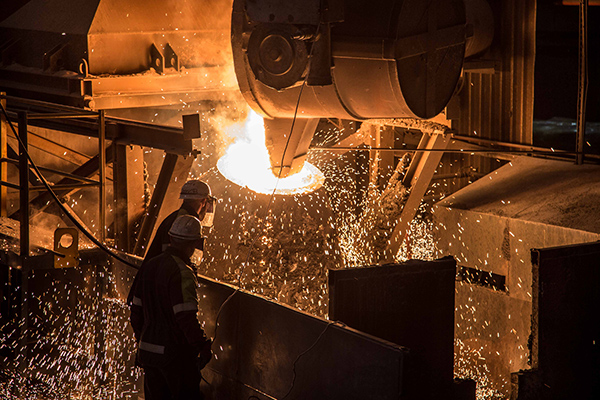 The Nuclear Advanced Manufacturing Research Centre (Nuclear AMRC), based at the University of Sheffield and part of the UK's High Value Manufacturing Catapult, collaborates with companies of all sizes to help them innovate and win work in the nuclear supply chain.
William Cook Cast Products' new tier two membership of the Nuclear AMRC will help the company develop its technical and business capabilities for the nuclear sector, and build new relationships with the centre's network of members and partner companies working across the nuclear new build, reactor development and decommissioning markets.
The company will work with the centre's engineers and research partners through collaborative R&D projects to improve the design and manufacturability of complex steel castings, and work towards achieving additional standard qualifications to allow it to produce certified safety-critical components for nuclear facilities.
Chris Seymour, Group Managing Director at William Cook, says: "Membership of the Nuclear AMRC will help us link up with more businesses in this sector. We have recently brought in heavy machining capability to the group and are currently in the middle of a £1.5 million investment in a new high-energy radiography facility. These investments together with membership of the Nuclear AMRC are part of our strategy to increase our footprint in the nuclear market. We want to be seen to be a trusted supplier of high integrity castings into this safety-critical market, which is part of an industry key to helping the world achieve its net-zero climate targets."
Sean Murphy, Strategic Relationship Manager at the Nuclear AMRC, says: "I'm delighted to welcome William Cook into the Nuclear AMRC's membership community, consisting of large-scale development companies, nuclear specialist organisations and supply chain companies. The potential opportunities for UK manufacturers within the nuclear supply chain have rarely looked better, so this is a good time to engage with Nuclear AMRC. We look forward to investigating R&D and process improvement projects together."
William Cook Cast Products already works with the Nuclear AMRC's sister centres at the University of Sheffield. It became a member of the AMRC in 2016 to collaborate on casting R&D, and has worked with the AMRC Training Centre on apprentice training.