The Nuclear AMRC is continuing to work with Westinghouse Electric Company to reduce build lead times for the US group's small modular reactor (SMR).
Nuclear AMRC engineers are working with Westinghouse and modular construction specialists from Cammell Laird on a new advanced manufacturing study. The study will explore potential design efficiencies which can reduce costs to customers while promoting growth in manufacturing within the UK.
"The Westinghouse SMR is an innovative, industry-leading technology that builds upon the company's extensive reactor and fuel technology expertise," said Jeff Benjamin, Westinghouse senior vice president for new plants and major projects. "The Nuclear AMRC has broad experience in design for the manufacture of large, complex parts for safety-critical applications, and its support will help to increase the efficiency of our design, while building on our specialised UK value proposition."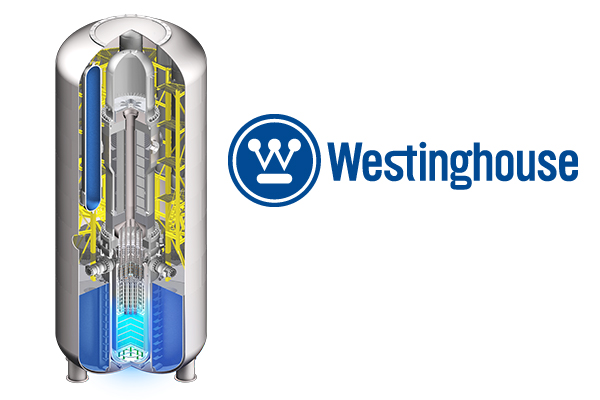 The study follows an initial advanced manufacturing study on the Westinghouse SMR reactor pressure vessel, one of the largest and most demanding parts of any reactor. That study, completed in April 2016, demonstrated that Westinghouse's design had the potential to be efficiently manufactured in the UK.
The new study will focus on how the SMR design can allow for greater production efficiency through modular assembly techniques.
"Greater R&D focus on technologies surrounding SMR manufacture will reduce the risk, minimise the lead times, while significantly optimising cost and quality delivery performance," said Mike Tynan, chief executive officer of the Nuclear AMRC. "Design for assembly is one such area of interest which has the potential to significantly reduce construction costs and time, by minimising the amount of labour required on site."
Heavy engineering group Cammell Laird has also been engaged by Westinghouse to work on the study.
"Cammell Laird has over 40 years' experience in the design, manufacture, assembly and transport of large complex modules to a number of safety-critical sectors," said Jonathan Brown, managing director of the Merseyside-based group. "We are pleased to bring this knowledge to support the Nuclear AMRC in undertaking the nuclear module study for Westinghouse."
Westinghouse says that the study further demonstrates its commitment to partnering with the UK government to deploy the company's SMR technology, and move the UK from buyer to global provider of the latest nuclear energy technology. Westinghouse also proposes to manufacture fuel for its SMR at its Springfields site in Lancashire.