The Nuclear AMRC has signed a new agreement with the US Nuclear Infrastructure Council (USNIC) to work together on research and development to support the UK civil nuclear programme.
The memorandum of understanding was signed by Jay Shaw, senior business development manager for the Nuclear AMRC, and David Blee, executive director of USNIC, during a visit to the Nuclear AMRC on 26 October.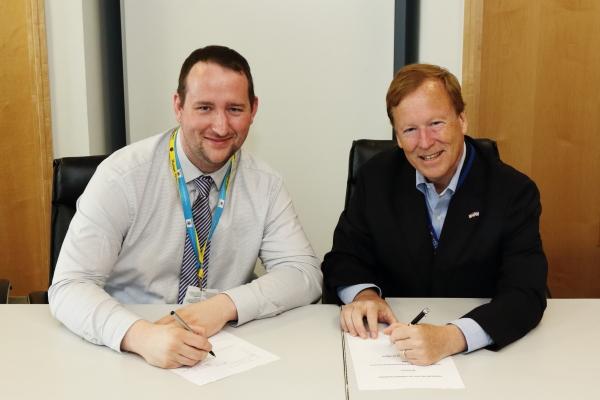 The agreement confirms that the two organisations will explore opportunities of mutual benefit in the UK civil nuclear programme, including work to support advanced technologies such as small modular reactors (SMRs), as well as the UK's new build and decommissioning programmes.
The agreement was signed during a USNIC mission to the UK's key nuclear organisations, aimed at enhancing dialogue between the US and UK industries on SMRs, advanced reactors and advanced manufacturing.
"Supporting this trade mission gave us an excellent opportunity to showcase the UK's nuclear manufacturing research capabilities, and to share our experiences with our American colleagues," says Mike Tynan, chief executive officer of the Nuclear AMRC. "Collaborating with USNIC will further develop our transatlantic relations and grow our scope for future knowledge sharing to better support the UK's civil nuclear programme."
"The Council is pleased to have tangible linkage with the Nuclear AMRC's impressive innovation infrastructure complex and enterprising supply-chain initiatives," says Blee. "There is much common ground on both sides of the Atlantic on small reactors deployment, and this agreement will buoy efforts to ensure that the manufacturing and supply-chain sectors rise to the challenge to ensure success in the UK market and globally."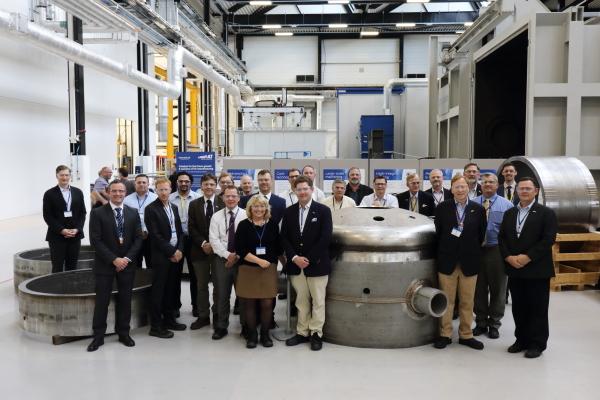 USNIC is the premier business consortium advocate for new nuclear energy and the promotion of the US supply chain.
During their mission to the UK, the USNIC delegation of nuclear industry executives also visited the National Nuclear Laboratory, Urenco's Capenhurst facility, and the prospective SMR site at Trawsfynydd in North Wales; and took part in industry networking sessions in London and Manchester.