Thousands of deep holes can be drilled through a 600mm tubesheet using a standard machining centre, Nuclear AMRC research has shown. The study could lead to significant savings in manufacturing cost and time for a range of heat exchanger tubesheets and support plates.
Typically measuring up to five metres in diameter with over 10,000 deep holes through 600mm of Inconel-clad steel, steam generator tubesheets represent the most demanding application in tubesheet drilling.
With a length-to-diameter ratio of over 30, these holes are challenging for standard drilling techniques, particularly given the number of holes that have to be produced with zero faults. These tubesheets are currently produced on a dedicated gun drilling machine, using a mineral oil lubricant that can present contamination risks to nuclear components, with a long cycle time which can cause bottlenecks.
A new generation of deep drilling tools could remove the need for a dedicated machine. "Lately, there's been lots of progress in tooling design and materials," says Miguel Garcia, senior research engineer in the Nuclear AMRC's machining team. "Now, for the range of hole sizes we're looking at for tubesheets, it is possible to drill them on a standard machine using soluble coolant."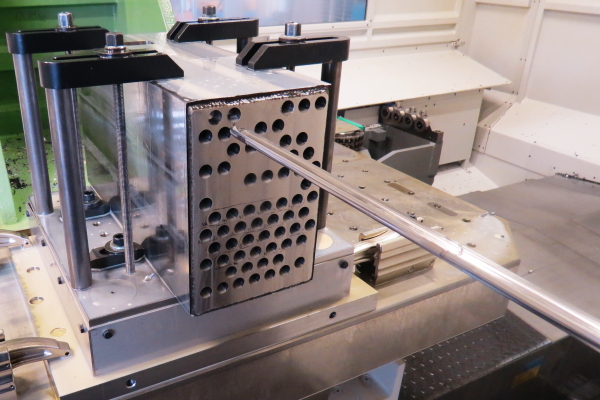 In a project funded by the Nuclear AMRC research board of member companies, the machining team investigated whether these new drills could meet the demands of tubesheet manufacturers.
The team used the Starrag Heckert HEC1800, a large high-precision horizontal boring machine, to prove a selection of commercially available drills. Each was used to drill 600mm steel testpieces with Inconel end cladding. The researchers observed machine performance, chip formation and tool wear, then measured the accuracy of the holes with a 150mm CMM probe.
Although some of the tested tools could not successfully drill the full depth, the team identified a drill geometry and cutting parameters that produced deep holes of exceptional quality on a standard machine tool platform using off-the-shelf tooling.
Importantly, the holes were produced using a standard soluble coolant, allowing higher material removal rates. By saving minutes per hole, machining time for a full tubesheet can be cut by many days.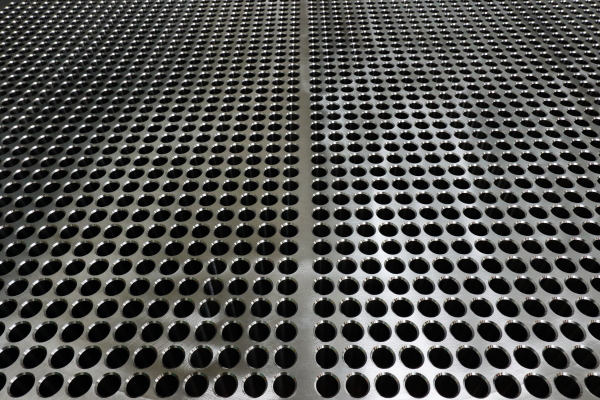 Single-platform machining of tubesheets will allow manufacturers to reduce costs and become more flexible. The technique could be particularly valuable to smaller businesses which will be able to produce a wide range of heat exchanger tubesheets and other components without investing in new machine tools.
"It adds a lot flexibility to the process, as you can do any other machining operation on the component in a single set-up – a dedicated machine will only drill," Garcia notes. "You can reduce the risk of misalignment and the risks of moving the component across the factory, and you're also reducing the footprint you need from multiple machines."
Full results have been shared with members. Work continues to optimise the drilling process and reduce cycle time, and to improve robustness to meet industry standards. The team are also working with tool suppliers to test and develop new drill designs.
For more news on how the Nuclear AMRC is supporting industry through manufacturing R&D and supplier development, download our Q4 newsletter (4MB pdf).