The government has confirmed funding for a new skills centre for nuclear manufacturing, led by the National Skills Academy for Nuclear with support from the Nuclear AMRC.
The National Skills Academy Nuclear – Manufacturing will create a single point of entry for employers.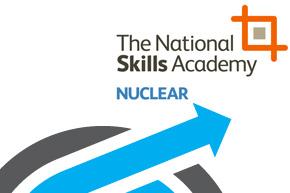 A dedicated team, based at the Nuclear AMRC's South Yorkshire facility, will tackle the most urgent skills challenges facing the nuclear manufacturing industry.
The team will develop training and skills products to help companies win new business, and expand the established High Quality Provider Network into the nuclear manufacturing sector.
The new project is backed by the Skills Funding Agency at the Department of Business Innovation and Skills (BIS). It marks an expansion of the National Skills Academy for Nuclear (NSA Nuclear) into the nuclear manufacturing sector, with support from Semta, the sector skills council for advanced manufacturing and engineering, and the Nuclear AMRC.
Professor Steve Court, operations director for the Nuclear AMRC, says: "This collaboration with the National Skills Academy for Nuclear and SEMTA is a unique opportunity to really make a tangible difference for employers. By applying our knowledge and understanding of nuclear manufacturing, we can develop products and solutions which will build workforce skills and knowledge and help companies demonstrate their capability to customers when they bid for work."
Jean Llewellyn OBE, chief executive of NSA Nuclear, says: "The opportunities for the manufacturing supply chain in this area are considerable from the UK alone, running into many millions. Combine this with the global market share manufacturers in the UK could access and the importance of this sector in delivering high value exports becomes apparent. The Nuclear Manufacturing expansion of the National Skills Academy for Nuclear will support the UK supply chain to ensure it is well placed and has the skilled workforce required to gain maximum value from this global renaissance."
For more information, see NSA Nuclear.