The Nuclear AMRC is part of four new manufacturing R&D projects supported by the Nuclear Innovation Programme, and working with two advanced modular reactor developers which have secured UK government funding.
The projects are part of a £40 million funding package to kickstart the development of next-generation nuclear technologies and unlock thousands of jobs in the low-carbon energy sector, as part of the Nuclear Sector Deal launched in 2018.
Around £5 million total has been awarded to seven new R&D projects through the advanced manufacturing and materials competition (phase 2B), part of the Nuclear Innovation Programme. All the collaborative projects are led by UK companies, including several SMEs.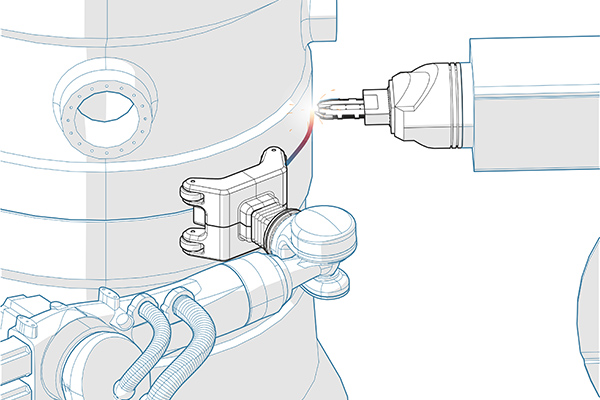 The Nuclear AMRC is part of four projects:
The other new projects are led by U-Battery, to design and build key reactor components; Rolls-Royce, to develop novel sensor technologies; and Jacobs, to develop enhanced evaluation technologies for future reactor plant.
In the second phase of the government's advanced modular reactor competition, three companies have been awarded £10 million each to bring their AMRs closer to market:
Westinghouse is developing a lead-cooled fast reactor, a high-temperature fission reactor which allows flexible generation to balance intermittent renewable sources. Westinghouse UK, based at Springfields near Preston, will collaborate with 10 companies and research institutions including the Nuclear AMRC.
U-Battery, a subsidiary of Urenco, is working on a small high-temperature gas-cooled fission reactor for industrial applications including hydrogen production. The project is supported by UK companies and organisations including the Nuclear AMRC.
Tokamak Energy is developing the ST40 spherical tokamak fusion reactor, which exploits high-temperature superconductor technology to achieve the temperatures required for fusion.
"Advanced modular reactors are the next step in nuclear energy and have the potential to be a crucial part of tackling carbon emissions and climate change," said Nadhim Zahawi, Minister for Business and Industry. "Today's investment will immediately create new jobs in Oxfordshire, Cumbria and Lancashire. But through this vital research, the technology could also create thousands more green collar jobs for decades to come."
The government is also investing £5 million to strengthen the UK's nuclear regulatory regime for advanced reactors, and has released an assessment of UK R&D and supply chain capability for AMRs. The report was compiled by NNL, with the Nuclear AMRC providing the supply chain assessment.