Business secretary Greg Clark MP visited the Nuclear Advanced Manufacturing Research Centre to see the centre's work in supporting the next generation of nuclear power and delivering the nuclear sector deal.
During a tour of the Nuclear AMRC workshop, Clark saw a range of advanced machining, joining and robotic technologies which can significantly increase productivity in the manufacture of a new generation of small and advanced modular reactors.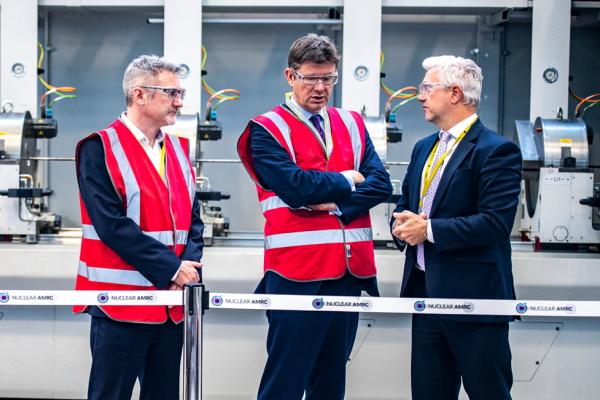 "This cutting-edge facility in Sheffield is pioneering innovative nuclear technology of the future, as the UK continues to seize the opportunities of moving to a greener, cleaner economy through our modern industrial strategy," Clark said.
"The UK was the first domestic nuclear power country in the world and this government commissioned the first new nuclear power station in over a generation. The development of small modular reactors as part of our landmark £200 million nuclear sector deal could unlock more jobs and more local growth."
Published in June, the nuclear sector deal supports a variety of initiatives to create a more competitive supply chain, using advanced manufacturing technologies to win work in the UK and worldwide. In return for funding support of up to £200 million total, the industry has committed to significantly reducing costs in nuclear new build and decommissioning, and growing the pool of skilled employees by improving gender diversity.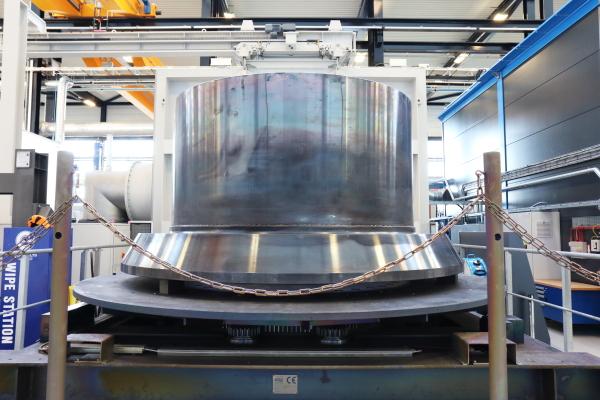 During his visit on 25 October, Clark was shown workpieces from an ongoing project to reduce production time for a small modular reactor pressure vessel. These include pressure vessel sections (above) which have been joined by electron beam welding, a technique highlighted in the sector deal as offering significant productivity and quality improvements by reducing weld cycle times from days to hours.
"The Nuclear AMRC is playing a vital role in delivering advanced manufacturing techniques and developing the supply chain for the nuclear industry," commented chief executive officer Andrew Storer. "I was delighted to show the Secretary of State some of our world-leading capabilities for industry-led research and development, which are part of the key to achieving the ambitious targets of winning work in the UK and overseas in the nuclear sector deal."
Clark and Storer also discussed the centre's work to improve the competitiveness of the UK supply chain, including proposals to expand and develop the established Fit For Nuclear (F4N) programme. Around 1,000 companies have already engaged with the programme, with 145 now granted F4N status after driving business improvements with support from the Nuclear AMRC.
An expanded national supply chain development programme, backed by the nuclear sector deal and linked to advanced manufacturing and construction R&D, could create or sustain up to 12,500 jobs and up to £2 billion domestic and international contract wins by 2030.
"Our supply chain development programme has already helped hundreds of companies become more competitive, and we're planning to expand that to help even more companies win work in nuclear," Storer noted.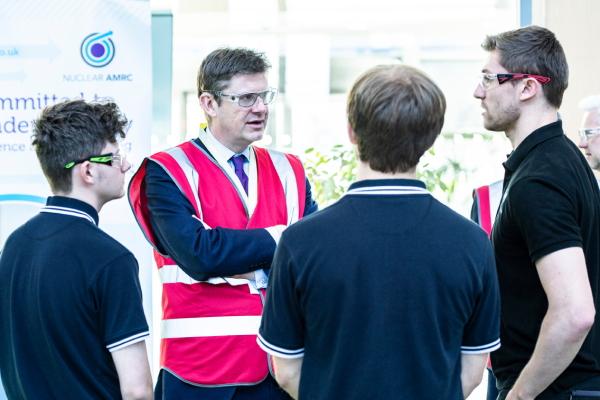 Clark also met some of the centre's young engineers and apprentices during his visit.
"Diversity is a really important and provides confidence that we are developing scientists and manufacturers for the future," Storer said. "I was really pleased to introduce our apprentices and allow them to explain what they aspire to become."