Cammell Laird and the Nuclear AMRC have announced a new partnership which will support the Merseyside engineering company's campaign to position itself as a world-leading nuclear industry hub.
The partnership was announced at a meeting of the Nuclear Industry Association's new build group, held at Cammell Laird for an audience of over 100 nuclear industry executives.
The new partnership will see the opening of a Nuclear AMRC facility within Cammell Laird's Birkenhead site. The new centre will provide a base for the Nuclear AMRC in the North West, and be used to develop and industrialise technology and knowhow to service the nuclear industry.
Jonathan Brown, managing director of Cammell Laird's energy division, said: "We are hugely excited to announce this new venture with the Nuclear AMRC, which will also see Cammell Laird become a Tier One member of the Nuclear AMRC. The development centre will thrust Cammell Laird forward as the leading UK industrial manufacturer developing expertise in off-site module build in partnership with the High Value Manufacturing Catapult.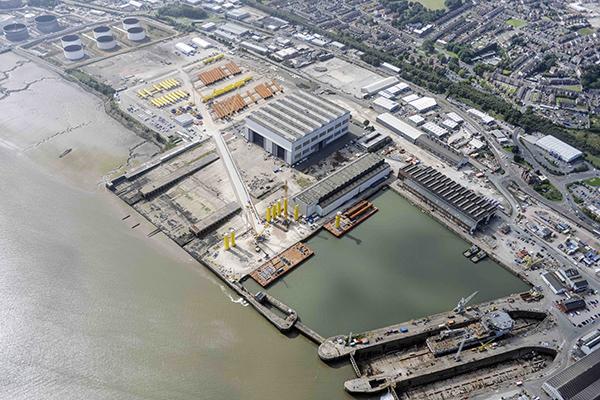 "We are looking to research a wide range of areas supporting the assembly, commissioning and transportation of modules of up to 5000 tonnes, where Cammell Laird benefits from its coastal location," Brown added. "Working with the Nuclear AMRC, we will invest in our facilities and our skilled workforce and supply chain to meet the demands of modular new build. Looking forward, we will also target the export market through a strategy built on working with partners and countries around the world, focused on the exploitation of the benefits of modular construction."
Andrew Storer, managing director of the Nuclear AMRC, said: "We're delighted to welcome Cammell Laird to the Nuclear AMRC network. Our new facility in Birkenhead will focus on developing modular manufacturing methods for new reactors of all sizes, drawing on Cammell Laird's expertise in modular shipbuilding and a host of innovative technologies to significantly reduce costs and lead times for nuclear new build. It also gives us a base in the North West, the core region for the UK's nuclear industry, allowing us to work more closely with the regional supply chain and the development sites in Cumbria and North Wales.
"The Nuclear AMRC is dedicated to helping UK manufacturers win work in the nuclear sector, and expanding our research capabilities to tackle the challenges of advanced modular build will deliver real benefits to the UK supply chain. We look forward to working with Cammell Laird and other module manufacturers to develop new technical capabilities and help them compete globally on cost, quality and delivery."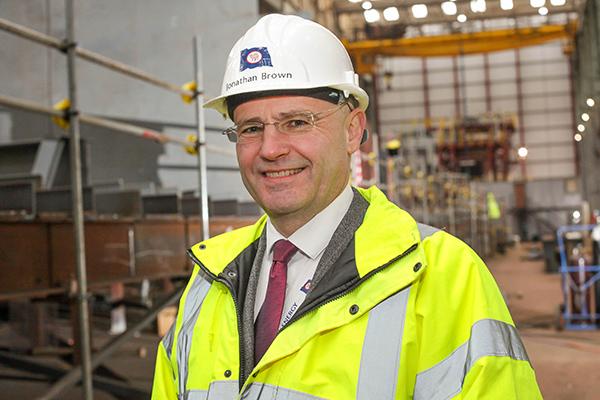 Working with the Nuclear AMRC will strengthen Cammell Laird's unique and highly competitive package of engineering services, Brown added: "Cammell Laird offers reliable, cost effective and flexible solutions to multi billion pound industries crying out for experienced support. Cammell Laird has shown, in the maritime industry, it can be that anchor of system engineering, managing quality and providing schedule certainty. It takes responsibility for complex build projects such as the £150 million Sir David Attenborough polar ship delivering the engineering, manufacture, skills development and quality records.
"Working with the Nuclear AMRC we further develop our modular expertise, drawing on its formidable nuclear and wider academic expertise through its links with the University of Sheffield and the University of Manchester to make Cammell Laird's offering even more compelling."
Cammell Laird is one of the most famous names in British industry with roots tracing back to the early 19th century. Its 120-acre site on the river Mersey features four dry docks, a non-tidal wet basin, large modular construction hall and extensive covered workshops. Cammell Laird has been increasing its involvement in the UK's nuclear sector for several years, and has collaborated with Nuclear AMRC members Nuvia and Ansaldo NES on modular manufacture for the civil nuclear sector.