Precision engineering group Paul Fabrications has become the 100th UK manufacturing company to prove its readiness for civil nuclear work through the Nuclear AMRC's Fit For Nuclear programme.
Fit For Nuclear (F4N) is a unique service to help manufacturing companies test and develop their readiness to bid for work in the civil nuclear supply chain. F4N is delivered exclusively by the Nuclear Advanced Manufacturing Research Centre (Nuclear AMRC), part of the national High Value Manufacturing Catapult, and is supported by top-tier partners in nuclear new build and decommissioning.
Paul Fabrications – based in Castle Donington, near Derby, and part of the global AGC AeroComposites group – is the 100th company to complete the F4N programme by benchmarking its performance against the standards demanded by the civil nuclear industry's top tiers, and driving business improvements through a tailored action plan.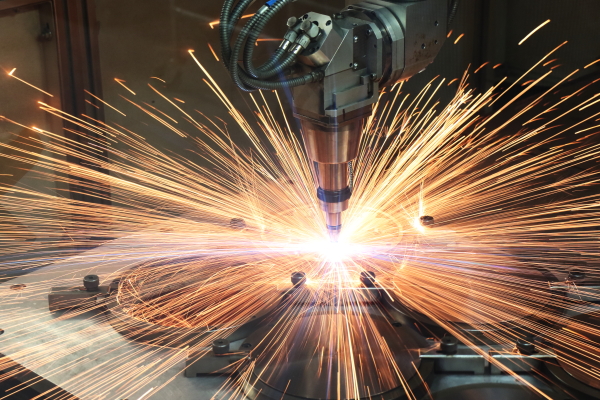 Paul Fabrications has over 50 years' experience in the civil nuclear sector, and currently specialises in manufacturing intricate components for the fuel assemblies used in the UK's current fleet of advanced gas-cooled reactors (AGRs). With the AGR fleet approaching the end of its service life, the company is looking to replace this revenue stream and increase its offering to the wider nuclear industry.
"The pressure on us is to look for new work in the nuclear sector," says Peter Tryner, nuclear operations manager at Paul Fabrications. "There's a world of work to be had in the nuclear area that we have the capabilities on this site to do."
F4N support has helped the company drive continuing improvements to its business processes, and understand the opportunities of the wider nuclear market including new build and decommissioning. F4N also gives Paul Fabrications an industry-recognised hallmark to demonstrate its readiness for nuclear work, and allows the firm to tap into the Nuclear AMRC's collaborative network and sector expertise to help identify opportunities and build new relationships with potential clients.
"Fit For Nuclear has opened some doors for us which we have not really been privy to in the past," says Wayne Exton, chief executive officer at AGC AeroComposites. "This is a relatively slow-moving industry compared to others, but we have been part of the nuclear sector for a long time, we want to be part of it, and we're prepared to invest. Our knowledge is growing as we go through Fit For Nuclear, and I hope in the next two or three years we should start to see some new opportunities."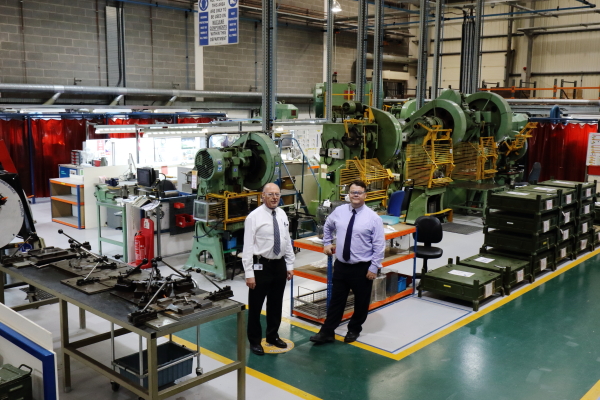 Martin Ride, lead nuclear specialist for the F4N programme, comments: "Paul Fabrications is a tremendous Fit For Nuclear company, with a clear understanding of what it really takes to work in nuclear. By building on its experience of working for a leading UK customer in the current nuclear fleet, the company has set a very high standard. With a dedicated and extremely well-organised and managed nuclear capability, I'm confident that the Paul Fabrications team are well placed to meet requirements for light-to-medium sized precision fabrication and high tolerance components across the nuclear industry."
Since the programme's launch in 2011, over 500 UK manufacturers have taken the initial F4N online assessment. Completing the programme requires commitment and drive from senior managers, and typically takes 12–18 months. Successful participants range from contract manufacturers with no nuclear experience aiming to take a first step into the sector, to established suppliers wanting to benchmark their position and drive business excellence.
"With the UK's nuclear new build programme moving forwards with the go-ahead for Hinkley Point C, and the decommissioning programme offering around £1.5 billion of supply chain opportunities a year, there are huge opportunities for UK manufacturers in the nuclear sector," says Martin Ride. "It's a challenging market, but Fit For Nuclear gives you the support you need to understand the opportunities and challenges, develop your capabilities, and ultimately win work."
The Nuclear AMRC is launching a new series of regional events to introduce even more UK manufacturers to the support available through Fit For Nuclear. The first events are on 20 October in South Yorkshire, and 1 November in the West Midlands. For full details, see the F4N nuclear strategy events page.